June 2nd, 2010
We think it's exciting with social networking in professional context, and it will be interesting to follow the new network KLM, "Kvinnor som Leder Medier" (Women Leading Media) that was created recently by leadership developer Cecilia Zadig.
We heard about the new network in an early stage since we had the honor to develop KLM's graphic identity and designing the invitation to the Leadership Conference that took place May 20th of 2010 in Stockholm, and the diploma for the new award for Women Media Leaders "Årets Mediaamazon ". "This year it was Hanna Stjärne, future analyst at Sveriges Radio, who was honored to receive the prize.
To determine the graphic design, we took inspiration from different sources. The little bird represents "the messenger", but unconsciously I think we also were inspired by the airline KLM! We also thought that not all women's networks need to be characterized by pink, and chose to use warmer colours. Of course, we decided to decorate with flourish shapes, which also match with Cecilia's own logotype. Finally, we want take this opportunity to congratulate Cecilia for becoming the Leadership Developer this year at Kompetensgalan! which awards the best leaders and chiefs in Sweden every year.
Picture from Cecilia Zadig's Web of the award ceremony KLM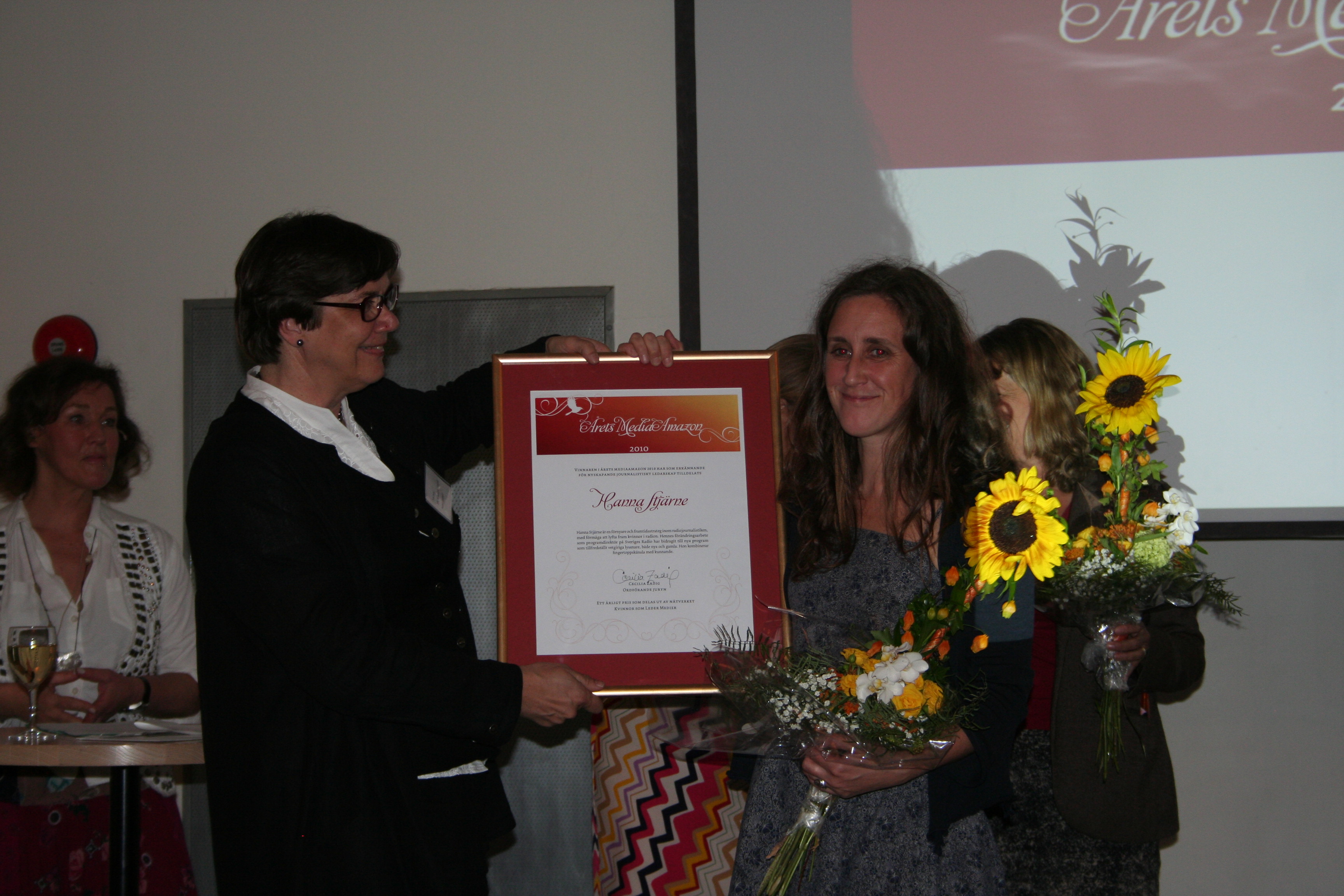 by Matilda Ripenberg
April 10th, 2010
Hello World! This is the welcome message you receive when you install your blog in WordPress. It has been a good experience to create this first blog, we have been able to install it without problems, and as a start we added a plugin to be able to write articles in three different languages, we added "AddThis" with tools for online social sharing and we personalized the layout an look in order to adapt the blog to our business.
And that was exactly what I wanted to talk about, our business! Later on we will tell you more about the opportunities that exist with the amazing WordPress, but the purpose with this first post is to introduce you to what we do. The original idea with Insitus was to help small businesses with customized solutions for promotional material and Web services. Once you have a good business structure and developed stong corporate values, it is extremely important to implement these values the visual identity and your online marketing strategies. We help business to improve their visual communication, but we can also offer solutions and tools so they can promote themselves on Internet, which gives marketing results in a cost effective way.
Our vision is to become a reference for small and medium-sized enterprises that needs develop or renew their graphic identity and increase their web traffic. Our goal is to always deliver high-quality graphic design and building trust with our customers thanks to satesfying, long-term results.
Our passion is creativity and visual communication. We believe in functional and minimalist design, marketing with measurable results and the new trends of networking and exchanges with clients. And caring about the clients of our clients! We think this is an excellent formula for your success.
Welcome to join us on our journey.